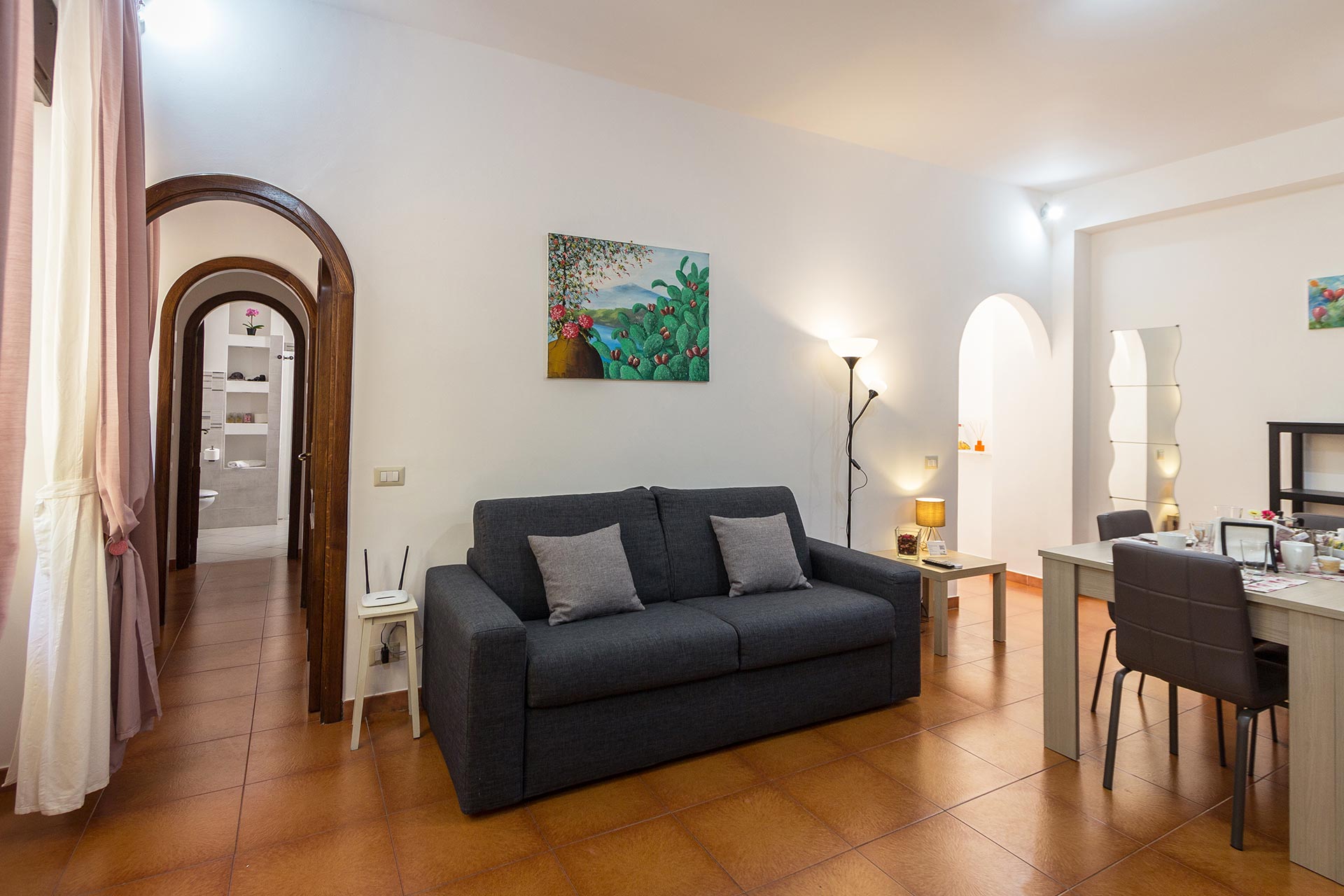 La Zagara
A cozy and
intimate apartment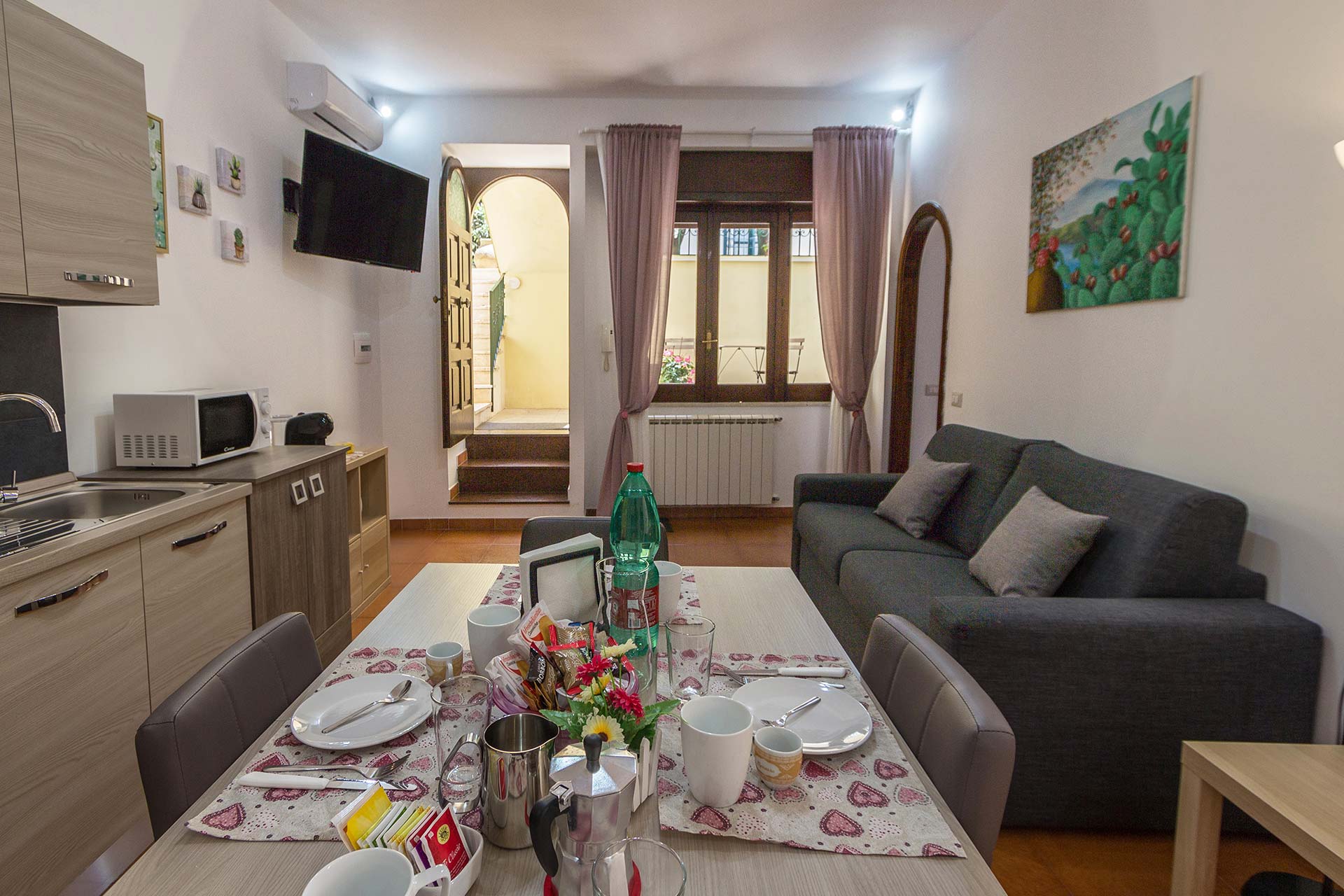 La Zagara
Feel yourself
at home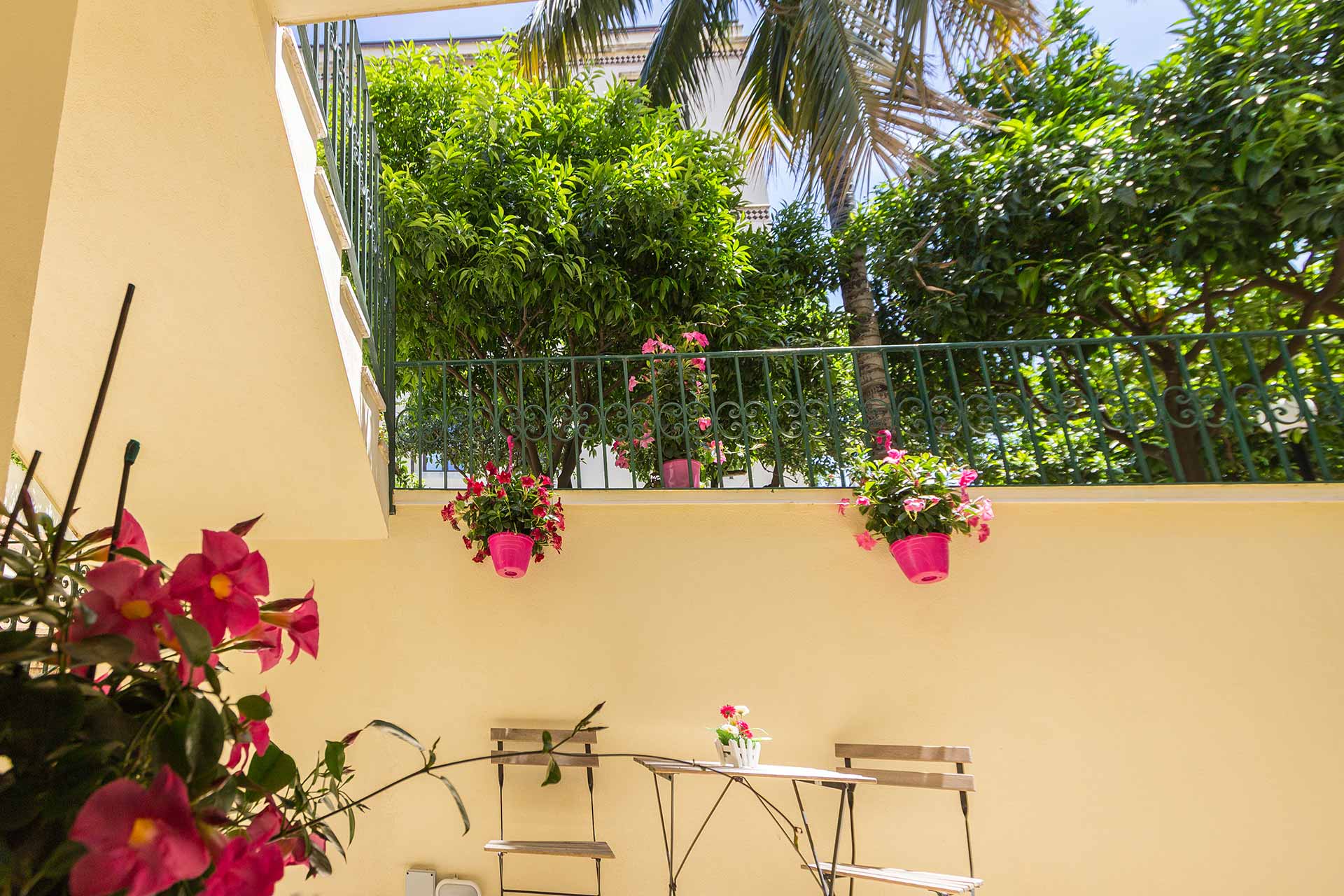 La Zagara
A space reserved
just for you
Prenota ora
On the first floor, it is particularly cozy and intimate,
ideal for four people plus possible guest.

A house is made with walls and beams; home is built with love and dreams

R. W. Emerson
The comfortable layout is ideal for those who do not want to change their habits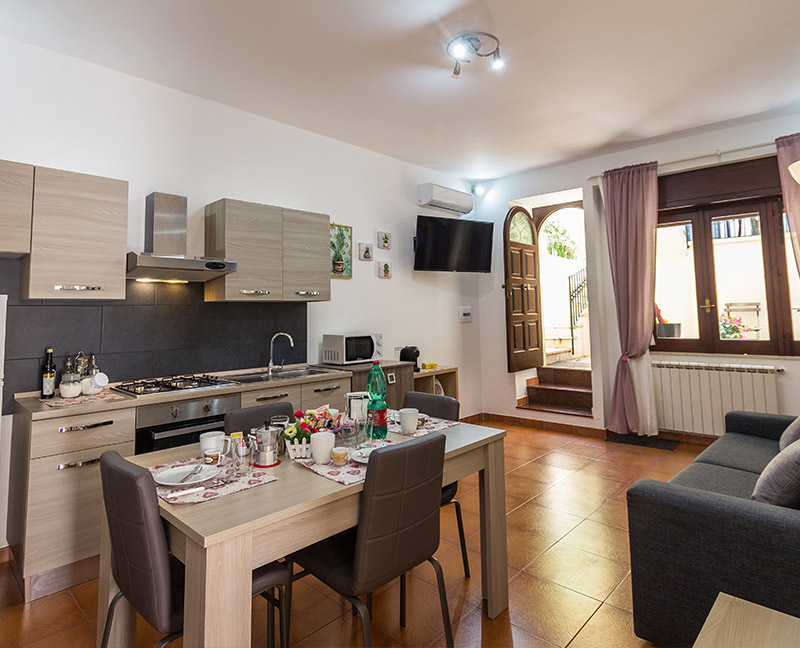 A lovely apartment with direct access to the garden
A well-planned space will make you feel at home. The living room has a comfortable sofa bed and an equipped kitchen with a large table.
The white bathroom has been completely renovated: there is a spacious shower and a full range of services.
Modern services to guarantee maximum comfort
The apartment has two entrances: the main door and the other leading directly onto the garden. The bedroom is decorated in pearly colours and has a small balcony, reachable from a French window.
An additional entrance leads to an isolated outdoor terrace with a table and chairs, as well as a garden, available to all guests of the villa.
The apartment is ideal to accommodate your pets, who are always welcome.